What kind of LP can you make in seven days? Philadelphia's best-known DJ has the answer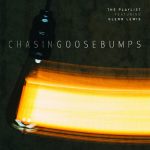 It took Peter Gabriel seven years to create his 2002 album Up. DJ Jazzy Jeff made Chasing Goosebumps in just seven days. That's right — a week.
Will Smith's compadre, who helped launch the careers of such artists as Jill Scott, asked some of his favourite musicians to collaborate in his home studio. Those folks included Eric Lau, Kaidi Tatham, Daniel Crawford, James Poyser, Rich Medina and a whole heap more.
The result, in the words of Jeff, is "eclectic", although Glenn Lewis's vocals do a fine job of binding the various stylistic strands. Tracks like Faceless and 1995 resemble the type of conventional R&B that wouldn't sound out of place on a BET awards show, while Superman and Mr Grump give a strong nod to Stevie Wonder — no bad thing.
However, it's when Chasing Goosebumps strays farthest from convention that it shines brightest. Defeated, with its Latin backdrop, is splendid, as is the title track, an instrumental clearly born of a good ol' fashion jam session.
On this page are two tracks and a video from Chasing Goosebumps. The remainder can be heard on The PLAYlist's Bandcamp page, where it can also be bought.
• If you like this article, subscribe to Commercial Break's free newsletter or
RSS feed
(click
here
).
Chasing Goosebumps

Defeated
Track listing
1. Distraction
2. Faceless
3. Superman
4. Die Empty
5. 1995
6. Defeated
7. Mr Grump
8. Lullaby
9. This Could Be Us
10. Stone Cold
11. Good Time
12. Kelo and Kaidi Be Snoring
13. First Time Again
14. Take My Time
15. Chasing Goosebumps