A young, understated duo release a sophomore album that's creating a buzz for its mature blend of soul, funk and jazz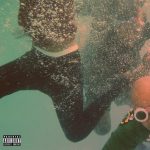 Let's be clear. The Internet has nothing to do with the World Wide Web. Rather, it's the name of a neo soul band comprising Matt Martians and lead vocalist Syd tha Kyd, who met via Myspace in 2008. Feel Good is the pair's follow up to their 2011 debut album Purple Naked Ladies, which, like this album, is released on Odd Future Records, (a label run by California rapper Tyler, The Creator).
The Los Angeles-based duo have been creating a buzz with a couple of tracks that will appear on the forthcoming album. Dontcha is a delicate, funky jaunt with a distinct early '80s vibe, while Partners In Crime Part Two is a smooth Rhodes-led soul-jazz jam.
Feel Good, which includes input from bassist extraordinaire Thundercat and Chad Hugo of The Neptunes (who produced Dontcha), is released on September 24, 2013.
• If you like this article, subscribe to Commercial Break's free newsletter or
RSS feed
(click
here
).
Feel Good album track listing
1. Tellem (Intro)
2. Sunset feat. Yuna
3. Dontcha
4. You Don't Even Know feat. Tay Walker
5. Pupil | The Patience
6. Red Balloon
7. Cloud Of Our Own
8. Runnin' feat. Tay Walker
9. Matt's Apartment
10. Shadow Dance
11. Wanders Of The Mind feat. Tay Walker
12. Partners In Crime Part Two
13. Higher Times feat. Jesse Boykins III